Step 01.
Connecting Your H3

1

Use an HDMI cable to connect to your TV.

2

If possible, use an Ethernet cable to connect to your router. Wireless network can be connected.

3

Use an AC adaptor to DC IN of your H3, and then plug it into a wall outlet.
Step 02.
Change Input TV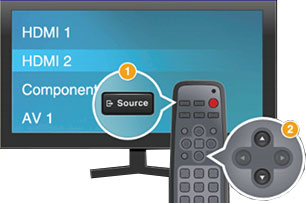 1

To change the input of your TV with your TV remote press the button Input or Source or A/V or Video, etc.

2

The name of the button varies according to the TV's brand.
Step 03.
Setting Up Your H3
1

Language Select your language.

2

Network Connection Your H3 will automatically detect your wired network connection. Select your network from the network list and enter your network password. Network passwords are case sensitive.

3

HUMAX Cast If you don't want to control your H3 from your mobile device, press skip button.

4

Time Zone Select your region.

5

Privacy Policy, Terms and Conditions By continuing, you are agreeing to the HUMAX Privacy Policy & Terms and Conditions to use all services without limitation.

6

Result You have finished the setup.
Wi-Fi Network Connection
1

Select your network name(SSID).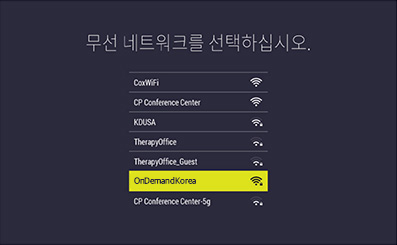 What is SSID? An SSID is a unique ID that is used for naming wireless networks in your area.
You can usually find SSID on your Modem/Router.
Enter Password / Web Key
1

Enter Password / Web Key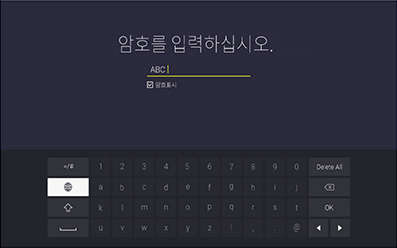 Enter your network password. Then press OK. (Network passwords are case sensitive.)
Internet Troubleshooting
1

Unplug the power cord from the back of the modem/router and wait 2-3 minutes. Then reconnect the power to the modem/router.

2

Unplug H3 Box and plug it back in.

3

Still can't connect? Make sure that there isn't interference in the area. If you're connected to Wi-Fi but you can't get online, try to use your Wi-Fi network with another device. If you can't get online with the other device, there might be a service outage. Call your cable company or Internet provider for help.

4

If H3 Box is far from your router, get wi-fi powerline extenders. Powerline extenders instantly expands wired and wireless network connections to hard-to-reach areas of your area.

5

If possible, use an Ethernet cable to connect your H3 Box directly to your router or your cable or DSL modem.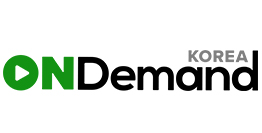 Customer center
1-949-679-6470
www.kooli.tv